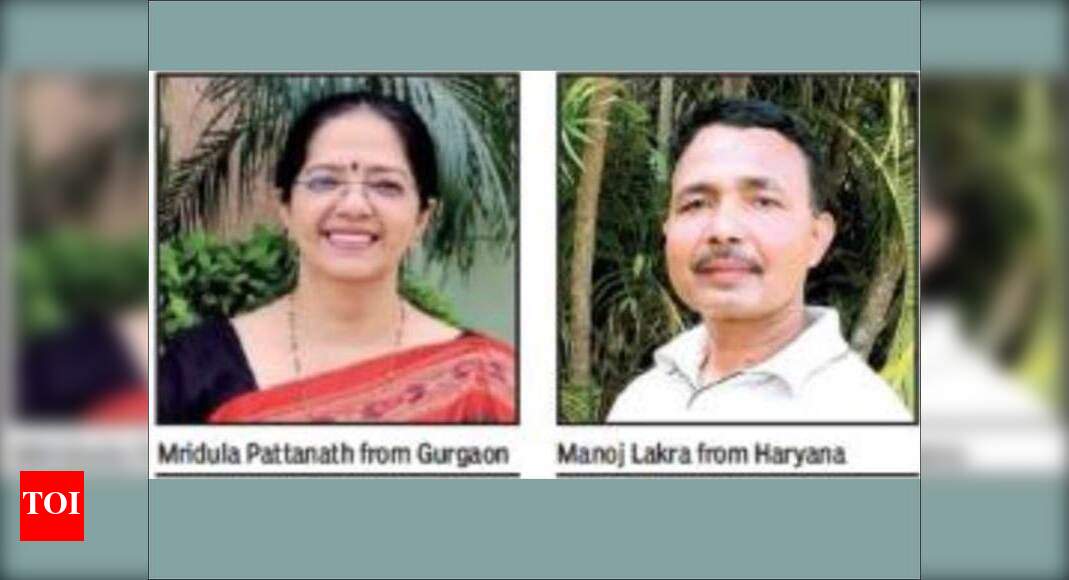 When six-year-olds stare back, it's difficult to keep a class engaged. On a screen, it can seem impossible. But the past five months have been just about that – teachers catching up with technology so that their students can catch up with lessons. Both have come a long way.
"Our kids are really young. They didn't know how to come on screen, or click. We had to have parents helping. Sometimes, they would be eating or drinking. Or they'd wander off," said Mridula Pattanath (50), a primary teacher at DPS Sector 45, Gurgaon. To draw them in, she had to quickly adapt – with augmented reality, virtual reality (VR) and lots of videos. They have adapted so well she is worried the kids may not want to come back to regular school at all.
Just outside Gurgaon, but a world away, Manoj Lakra, 48, is also using VR. "It's a cardboard box and two lenses, costs Rs 10," he said.