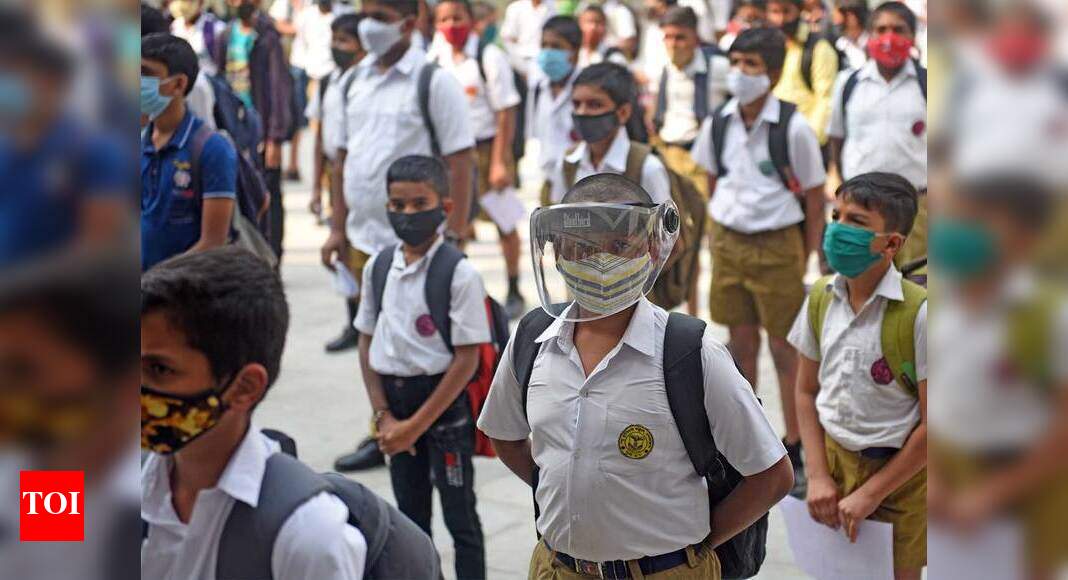 BHUBANESWAR: Odisha government on Monday announced reopening of schools for class IX and XI from February 8. The physical classroom teaching will be held for class IX and XI from 8.30 am to 10.30 am every day except Sundays. The classes for these two classes will continue till April 30, 2021.
The government has allowed physical classes for class X and XII from January 8 and the classes will continue for 100 days without any break.
"Three classes will be conducted for class IX and XI every day. The timing of class X will be rescheduled from 11 am to 4 pm consisting of seven periods a day with recess breaks from 1.40 pm to 2.10 pm. There will be no recess for class IX and XI. For the teaching staff reporting time in school will be thirty minutes before a shift starts," the notification issued on Monday read.
Routines and scheme of lessons will be prepared as per the revised syllabus for the classes. Owing to the pandemic situation the state government had already reduced syllabus by 30%.

For class IX and XI there will be one unit test in second week of March 2021 while the annual class examination will be conducted in the last week of April.
The sitting arrangements in classrooms should be made keeping the size of the room and to ensure to maintain required social distancing as per the Covid-19 protocol.
Schools with shortage of teaching staff can use the service of teachers having bachelors degree and above in elementary schools in secondary schools, if required. Besides, retired teachers and guest faculties can be hired, the notification added.
Parents and students welcomed the state government's decision to reopen schools for class IX and XI. "Actually physical classes for class IX and XI are required because it would help them in preparation for the board exam they will appear next year. Since the online classes were not satisfactory and children are having many doubts in understanding the subjects it was necessary to resume classes for them," said Mitali Mohanty, a parent. The students of class IX to XII are grown up and understand the need for following safety guidelines it is a welcoming decision to reopen schools for them, she added.