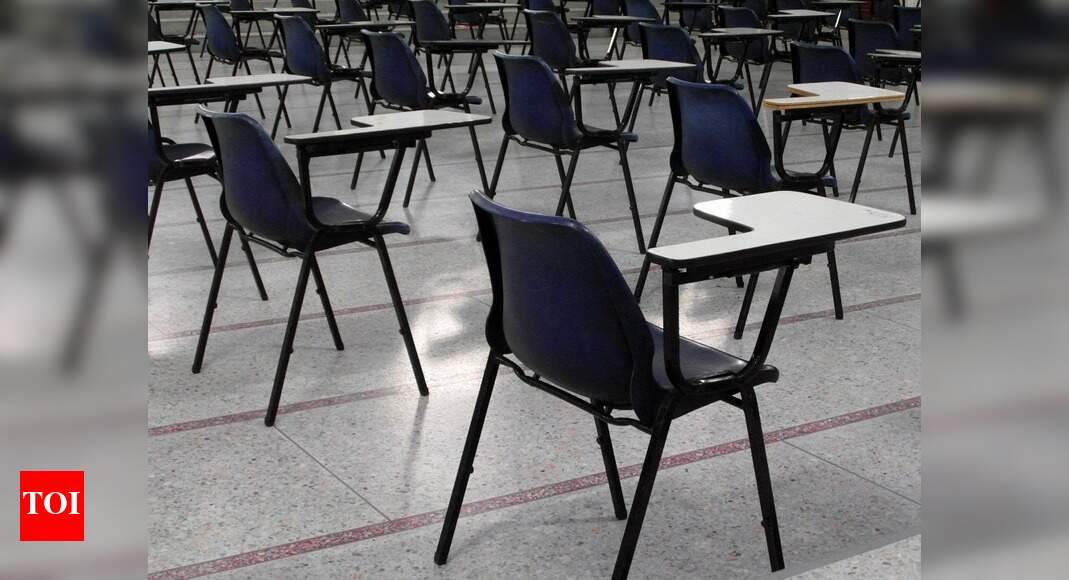 BHUBANESWAR: The higher education department may come up with a schedule of holding final semester/year undergraduate (UG) and postgraduate (PG) examinations in the state on Monday. A high level meeting has been convened by the department to discuss on the examination issue on Monday.
Vice-chancellors and controllers of examinations of state public universities along with principals of autonomous colleges and other degree colleges coming under the higher education department will attend the meeting via videoconferencing. Higher education minister Arun Kumar Sahoo, secretary Saswat Mishra and other department officials will discuss with the representatives of colleges and universities about the schedule of the final year examinations.
They will discuss about preparation for the final year examinations in colleges and universities during this pandemic. "The representatives of the higher educational institutions will say how they can handle the examination. They can also share about what helps they need for a well coordinated and safe examination. We will also discuss about other issues related to this," said a senior higher education department official.
Berhampur University has successfully conducted it's UG examinations before the Covid-19 hit the state. It will only conduct PG examinations only. Fakir Mohan University, Balasore and Shri Jagannath Sanskrit Vishvavidyalaya, Puri have also completed most of the UG examinations before the Covid-19 restrictions come into force in the state.
On Friday, the minister had told media that they will plan their next course of action on UG and PG final semester examinations after going through the Supreme Court order on July 6 guideline of University Grants Commission (UGC) to hold final semester examinations.
The Supreme Court in its order said the UGC guideline for mandatory final examination is correct. Final semester/year students cannot be promoted without the examinations. The UGC had issued it's revised guidelines on July 6 to hold the final examinations by September 30.
On June 11, the higher education department had decided to cancel both theory and practical tests of the end semester/final year of UG and PG courses. But after the Supreme Court order, government is preparing to conduct these examinations.