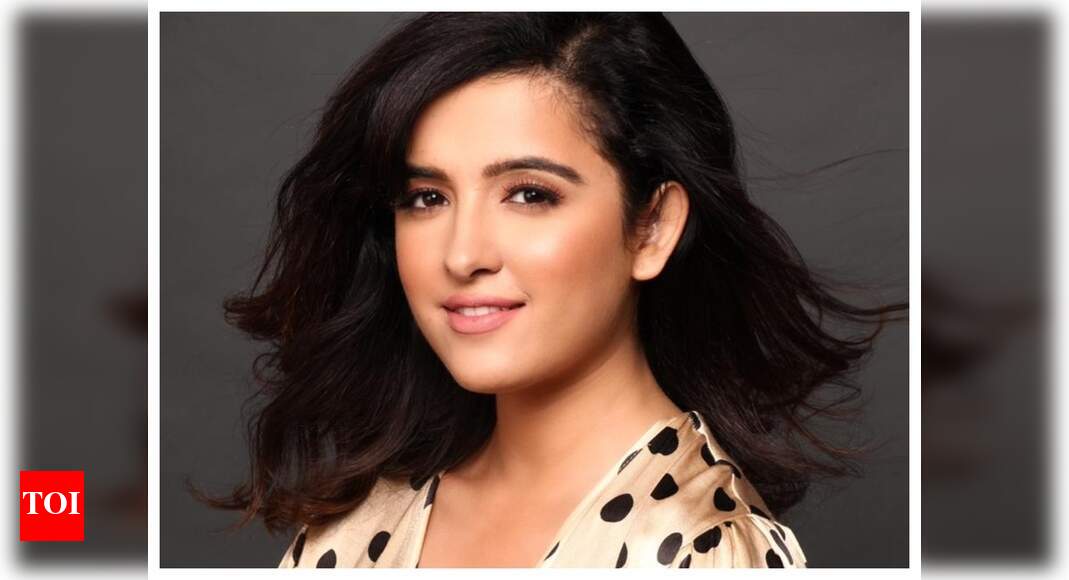 Shirley Setia
has amassed a huge fan following on
social media
with her singing videos and now, she is all set to make her acting debut in
Bollywood
with '
Nikamma
', co-starring Abhimanyu Dassani. ETimes got in touch with the
singer
for an exclusive interview where she opened up about nursing acting dreams, being a movie buff, and her journey so far. Excerpts…
From being a YouTube sensation to trying your hands at acting, you've come a long way…
The journey has been humbling. There have been many challenges, ups and downs, but I guess that will always be a part of life, no matter what we choose to do. I feel like I still have a long way to go, so, I am just looking forward to more opportunities and working along the way.
Why the switch to acting?
I always dreamt of becoming an actress but was never sure of how it could turn into a reality. But I am definitely grateful that I am getting to live that dream now and watch it become a reality.
Have you been a movie buff since childhood? Who did you idolise?
Growing up, we did watch a lot of Bollywood films. I loved Shah Rukh Khan and Kajol a lot. I also loved Aamir Khan and Rani Mukerji.
How do you deal with trolls and negativity on social media?
I would be lying if I said it doesn't affect me at all. However, after a time you have to realise that they will always be that way and you cannot reason with trolls. The best way to move on from that is to be dedicated and keep your focus on your work.
Being someone who does not come from a filmi background, do you feel it is easy or difficult to make it big in this industry?
I am yet to have my share of work in the industry, but it was not easy coming this far either. It takes a lot of perseverance and you have to continuously remind yourself of your dreams.
Who amongst the new crop of actors do you feel has the most potential?
Since I have worked with Abhimanyu and Prit, I feel both of them are extremely talented, and it was great to learn things from them too on the sets.
What kind of content do you wish to be a part of?
I consume all genres of content so it would be lovely to explore everything, but just something that my parents can also watch and be proud of.
Filmmakers you wish to work with?
I admire the works of Imtiaz Ali and Mohit Suri sir and would love to work with them.
What's next?
I am currently working on a Telugu project, with Naga Shaurya. The film is being directed by Anish Krishna sir. Apart from that, I have also been working on a few singles. Hopefully, I will be able to release some music soon.