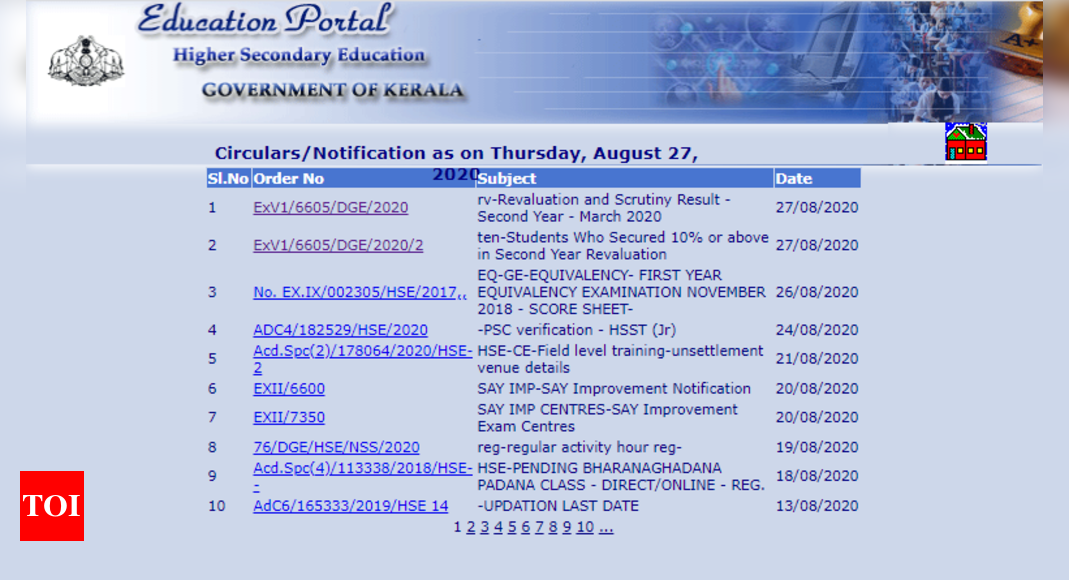 THIRUVANANTHAPURAM: The Department of Higher Secondary Education (DHSE) Kerala has announced the Revaluation and Scrutiny results of Second Year Higher Secondary Examination, March 2020.
Those candidates who have change of scores on Revaluation shall submit their original mark list along with a request to effect the change, through the concerned Higher Secondary School Principals to the under signed within one month for effecting the change of marks.
Refund of the revaluation fee of those candidates whose change in scores on RV is 10% or more shall be made from the PD account of the school. The list of students eligible for refund are enclosed herewith. The remaining amount towards RV fee in the PD account shall be remitted in the Head of Account "0202-01-102-97(03) other receipts" on or before 5rd September 2020.
The students can visit the official website – dhsekerala.gov.in – to check and download their results. Direct link of the same is also provided below for the reference of students:
Direct Link:
Download Kerala revaluation result of class 12